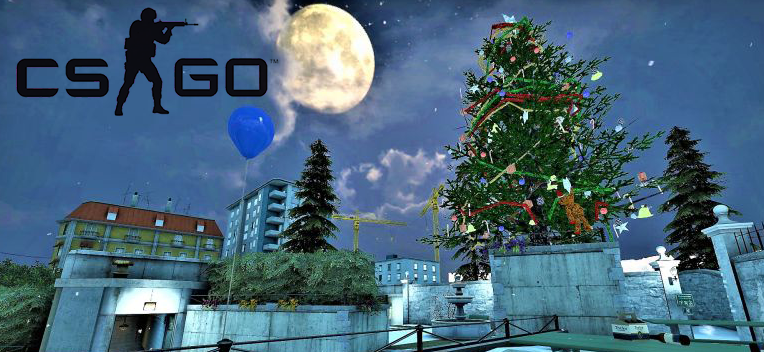 CSGO: The Christmas spirit also comes to CS maps
As we already told you last week, this is our last post before Christmas holidays. Yes, HOLIDAYS! We can't even start to believe that another year has passed by and that we have some days to rest a bit, after the crazy autumn that we just had. Now it's time to recharge batteries and come back better than ever for a very interesting 2017. That's exactly what we will do.
But, before we go, we want to leave you here some funny things, so we don't lose good habits hahaha and the first one has a lot to do with Christmas and the holidays that we're starting to celebrate. This past two weeks we've seen all kind of posts related to Christmas from games like Overwatch and even The Elder Scrolls, with special content, skins or full events dedicated to the holidays.
But what we want to show you today goes a little further, because it's not the developers who posted this (they prefered to put some ugly Christmas sweaters to chickens), but a fan with a lot of talent, that has decided to dress a little bit the Counter Strike maps for the holidays.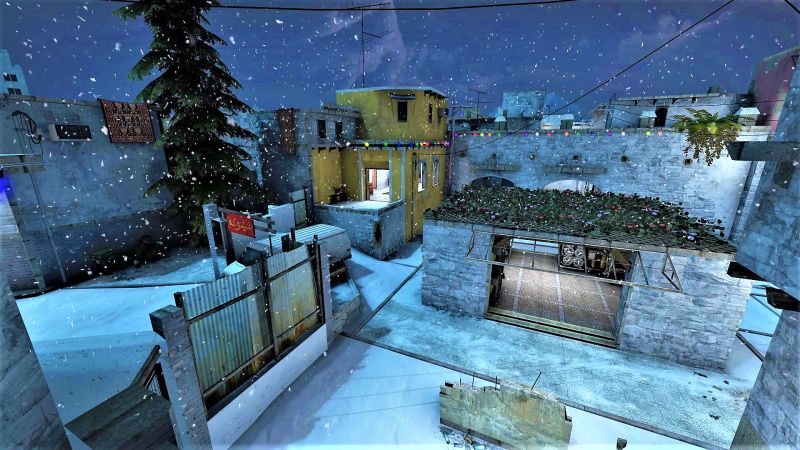 BadtRIP is the person behind this mod, that you can use to play surrounded by snow, lights or even sleighs. The maps included on this mod are Train, Inferno, Mirage, Overpass, Cobblestone and Dust2. And here we leave you the link to download it, if you want to get in the Christmas spirit also when you rush B.
Civilization VI: All the information of the franchise in one real map
Cities, states or even wonders...Each of the Civilization entries is just like one big encyclopedia and if we think about it and we just pay attention is just amazing to see the amount of historical information that the developers of this franchise put in every one of its entries.
It looks like LacsiraxAriscal thought it was interesting enough to creat a real Civilization map, meaning, he put all the elements that appear in game, located on a real map online. It's awesome just by seeing it, the amount of locations that are included.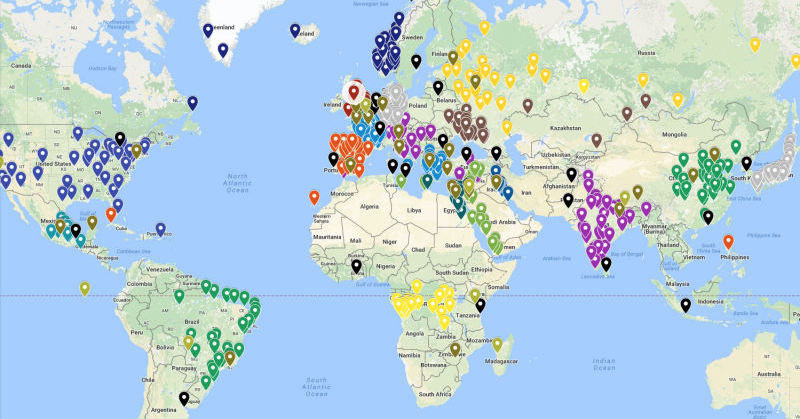 The map ends up being a little chaotic, but it's mind blowing when you explore it and see the cities, states, venues...all on a real map. Also, this is a way to think where will developers go next on future entries, because it looks like Africa and Oceania don't have a lot of dots in the map, just saying it. And, let's face it, we'll be more than happy to play an expansion, or even a full game, based on one of the two continents.
Planet Coaster: The best rides you can create
After being able to play the beta, we were kind of disappointed with Planet Coaster. The game was not ready to be launched, even if it was just a beta, and we got our hopes so up that we ended up with a more than bad first impression. Luckily, the game was finally released in a much more different shape and the truth is that we've been enjoying it a lot since then.
We were already fans of franchises like Rollercoaster Tycoon and we even played similar titles on our phones, so you can imagine our face when we found out a recap of the best rides on Planet Coaster (all available on Steam Workshop).
We just want to show you three of them, because if we put all of them here you'll hate us for the rest of the year (well, thank god we're almost at the end of it hahaha), so if you want to see more of them, here you have the link.
This one is maybe the most amazing one. The ride is called Railgunner and it's basically a Space Mountain ride but in Planet Coaster and was made by knighty.
Knighty is also the one behind this other ride called Clover Ridge River Run, that has a much more Western theme and that looks really similar to the Canyon Grand Rapids that are in Port Aventura theme park.
Taking into account some restrictions that the game has when we talk about building rides, this last one is maybe the more awesome. Because more than a ride, we're talking about a whole theme park dedicated to Star Wars. The Star Wars Valley 1.0, made by RudiRennkamel, has rides, shops and everything that you can think about.
After doing our homework, now it's time to rest, so we say goodbye for a few days and we will read you again in 2017. Thank you for being here week after week the whole year. We hope that you still do it on 2017 and that you still dedicate some minutes of your time to entertain yourselves a bit with our posts. Happy Holidays and Happy 2017 to all of you! :D