About the game
                                                                              Om dagen er skoven stille og fredelig.                                                                                  Om natten kan du høre brøl ...                                                  ...
Læs mere
Sprog:
Chinese
,
German
,
English
,
Spanish
,
French
,
Italian
,
Japanese
,
Korean
,
Portuguese
,
Russian
,
Udgivelsesdato:
11 januar 2023
Add extensions
Description

                                                                              Om dagen er skoven stille og fredelig.
                                                                                 Om natten kan du høre brøl ...
                                                                                          Om natten kan du høre brøl ....



Tag med Lucy og hendes venner i dette dystre, smukt håndtegnede eventyrspil fra skaberne af Little Briar Rose, i samarbejde med studiet Luna2.

Som ethvert andet barn er Lucy bange for skoven: Om natten stjæler skovens brøl hendes søvn. Ikke engang hendes drømme kan tilbyde et sikkert sted at lege.

Det er ikke unormalt for folk at forsvinde i landsbyen, men denne gang er Lucy gammel nok til selv at undersøge sagen. Eller, det tror hun.






Children of Silentown er et peg-og-klik-spil med en mystisk og charmerende historie. Udforsk byen og dens farlige omgivelser, mød de spøjse indbyggere, løs puslespil, og bliv mester til minispil.

Tag med Lucy på eventyr for at komme til bunds i, hvad der hjemsøger det mærkelige Silentown ... Hvis du tør.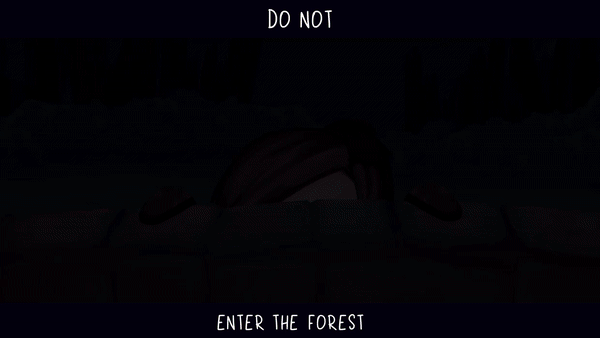 Udforsk Silentown efter hints, men pas på: Gå ikke ind i skoven.

En unik, nervepirrende 2D-kunststil, der passer til en mystisk og dyster fortælling.

Musik spiller en vigtig rolle, og det vil hjælpe Lucy i nødsituationer at lære at synge.

Kombinér genstande for uventede resultater!

Mange spøjse folk (og dyr!) at interagere med. Vær sød mod dem, inden de forsvinder.

Spil minispil med de andre børn i landsbyen!

En meget ond kat, der er programmeret til at lave numre med Lucy ved enhver given lejlighed.

Mærkværdige, originale puslespil:

Brug en snor og en saks for at bryde ind i din mors bedste vens hus, bare for at stjæle en ... blomst?!

Configurations
minimum
*
OS: Microsoft Windows 7/8/10
Processor: SSE2 instruction set support
Memory: 2 GB RAM
Graphics: Any Graphics card with DX10 (shader model 4.0)
DirectX: Version 10
Storage: 7 GB available space
recommended
*
OS: Microsoft Windows 7/8/10
Processor: 2.4 Ghz Processor with SSE2 instruction set support
Memory: 4 GB RAM
Graphics: Any Graphics card with DX10 (shader model 4.0)
DirectX: Version 10
Storage: 7 GB available space
Best reviews
%% review.date|date_format('Do MMMM YYYY') %%
Spil købt på IG
Læs mere
Recent reviews
%% review.date|date_format('Do MMMM YYYY') %%
Spil købt på IG
Læs mere
*Tags and requirements are for informational purposes only