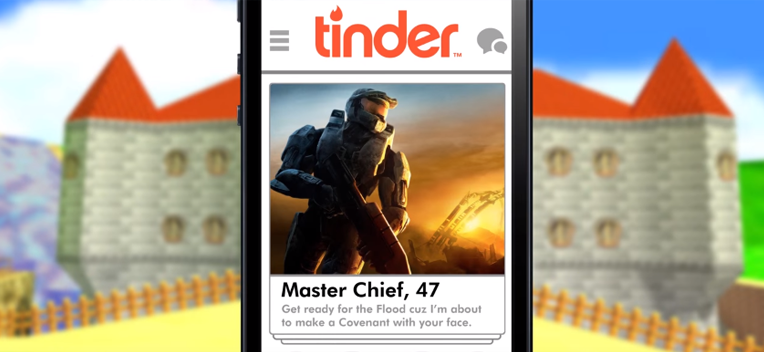 Tinder: What would really happen if video games used this app?
Who doesn't know Tinder? Now don't start acting all shy and timid because we're sure that more than 90% of those who follow us have tried it or use it nearly every day. Soooo, now you can start ruling out profiles and listening to our advice. It will only be a while and we're sure you won't lose the man or woman of your lives in the process. Let's start!
Actually, the first video we bring to you today has to do with Tinder, but not in the version you know and the one you also manage to perfection hahaha. In this case, it's the boys from The Warp Zone who have created a funny video in which they ask themselves: What would happen if video games had Tinder? Here it is:
As you can see. they've decided to imagine Princess...